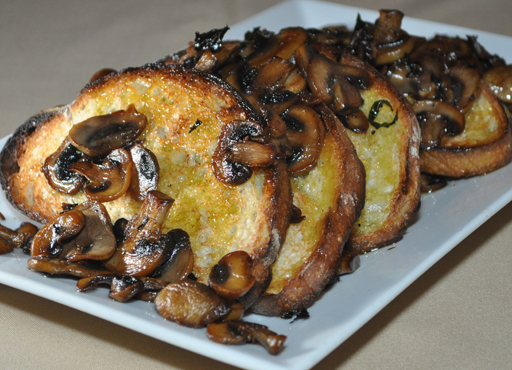 The moment you walk into Elisa's Restaurant of North Bellmore you leave Long Island behind and enter a world reminiscent of Italy. Paintings of Venice and Florence line the walls while the sounds of Andrea Bocelli serenades dinner guests. As we eagerly waited for our Italian adventure to begin the friendly waitstaff graciously seated us and immediately made us feel right at home.
Elisa's is owned and operated by the Telese family and has been in business for over a decade. Brothers, Paolo (Paul) and Rocky Telese learned a great deal about the restaurant business from their parents, Anthony and Elisa, who were restaurateurs themselves for more than three decades. Paolo and Rocky's first restaurant was Casanova Restaurant, located out in the Hamptons, and in 1997 Elisa's Ristorante Café was born.
The authentic, Italian cuisine served at Elisa's is compliments of Chef/Owner, Paolo Telese. Educated at the Culinary Institute of America, Chef Paolo has taken his culinary expertise outside the United States and throughout Europe in countries such as Switzerland, Rome and France. The menu offered at Elisa's ranges from traditional, old-world Italian cuisine to uniquely, imaginative plates exclusive to Elisa's.
Our culinary journey started with Chef Paolo's Antipasti Caldo, a delightful assortment of olives, delicious cheeses and Italian meats. This cornucopia of flavors included both fresh mozzarella and creamy buffalo mozzarella, smoked paper thin imported prosciutto, roasted peppers, provolone, salami, and smoked gouda, a wonderful way to tease our taste buds. We were also served fresh Italian bread with Chef Paolo's signature spicy oil, a fiery compliment to the oh so crispy bread. We were then surprised with a bounty of delicious roasted mushrooms atop Italian bread toasted to perfection which created a delectable beginning to our Italian meal.
As is customary, we brought two of our foodie friends from Italy – Samanta & Francesca. Which provided Chef Paolo with the impetus to give us a special sneak preview of some new additions to the menu. The eye appealing Crostini Caprino e Pancetta is an appetizer that tasted even better than it looked. The caramelized onions, bacon, and goat cheese served on toasted Crostini bread was a perfect combination of flavors with every ingredient complimenting each other flawlessly. The caramelized onions were sweet to the point of being nearly candied with a pleasant hint of bacon.
We then sampled Portobello Elisa's with three breaded mushrooms, mozzarella cheese, and marinara sauce. This savory appetizer was created Parmesan style, with tasty mushrooms not overpowered by sauce and mozzarella.
No one had to remind us to Mangia, mangia! as we savored our next dish the Calamari Fritti with Fra diavolo sauce. This superb appetizer had just a hint of spice with lightly battered calamari satisfying everyone's need for a little flavor in their life.
Next we were on to the Buffalo Chicken Meatballs stuffed with blue cheese in a barbeque glaze surrounded in a silky cream sauce. The Buffalo Chicken Meatballs came to the table bathing in this luscious cream sauce that we later couldn't resist dipping our bread in.
Chef Paulo's innovative style and creative ability is on display with a menu that evolves from season to season. We later learned, that upon a customer's request for something different, the Spicy Chicken Meatballs were born. This terrific appetizer has just the right amount of heat to appeal to a wide range of taste buds!
After we indulged on the exquisite appetizers, our Italian feast was really underway when we were served our first main course. This first entree was the traditional Polenta on a wooden board with a trifecta of meat in a fresh tomato sauce. This Southern Italian inspired dish prepared in Elisa's signature style, was absolutely delicious with its pork sausage, house meatballs, and tender shredded short ribs on top of a Polenta made perfect for sharing. Besides being incredibly tasty, this is a special dish created in honor of Grandma Telese. Chef Paulo lovingly recalls fond memories of his childhood when he would lay claim to a portion of his Grandma's polenta with his fork.
Our next tantalizing entree was the pan-seared Swordfish Caprese dressed in capers with red onions, and a subtle white wine sauce. This simple combination of flavors were married together to create something entirely sophisticated. Our fork did little work with the tender and delicate Swordfish that melted in your mouth.
Chef Paolo then served his mouth-watering Vitello Sorrentino. This is a popular dish amongst Elisa's patrons and it was easy to see why! The Veal Scallopini topped with eggplant, prosciutto, mozzarella and a hint of white wine in a red sauce is an ideal entree for any occasion.
Last but certainly not least, was the Chicken Campagnola with roasted chicken, tricolor peppers and red bliss potatoes. Samanta, was quick to explain that this is an authentic plate you would typically see at an Italian dinner table. The slow cooked chicken in white wine with soft potatoes and sweet yellow and red peppers tasted like home, Francesca quipped.
Our culinary journey drew to a conclusion with three scrumptious desserts served with fabulous Cappuccino and fine Espresso. We treated our palates to something chocolatey with the Chocolate Nut Cake covered with nutella and filled with walnuts throughout.
We then tasted the moist Italian Cheesecake with ricotta and lemon zest. This rustic Cheesecake was perfectly executed with a strong lemon flavor that will have you asking for seconds!
Nothing says Italian like our final dessert, the almighty Cannoli. It was hard to say Arrivederci to this dessert in a crispy shell and whip cream decorated with raspberry syrup. However, it was the perfect ending to our Italian venture.
Elisa's Ristorante is a charming place with traditional and contemporary Italian influence. The staff were all warm and welcoming especially Chef Paulo and his brother Rocky who oversees the front of the house to perfection. This is a restaurant highly recommended to anyone who craves authentic Italian food and a lovely dining experience. Thanks to Elisa's Ristorante, we enjoyed a taste of Italy without ever leaving Long Island.
Overall Rating: Exceptional

Cuisine: Italian

Ambiance & Décor: Warm & Welcoming

Prices:Dinner $10 – $30

Website: Elisa's Ristorante Cafe
2754 N. Jerusalem Road
North Bellmore, NY 11710
516.679.4805