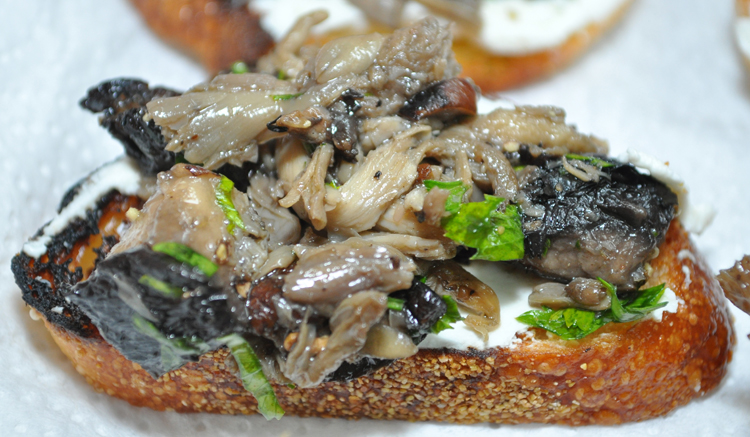 Ingredients
1 lb. wild mushrooms (Portobello, oyster)
3 tablespoons EV olive oil
1 tablespoon balsamic vinegar
salt and pepper
2 teaspoons parsley, chopped
sourdough baguette, sliced in diagonals
1/4 cup hazelnut butter
2 teaspoons fresh thyme leaves
Directions
Prepare grill. Medium heat.
Brush mushrooms with a pastry brush to clean. Combine EV olive oil and balsamic vinegar. Toss the mushrooms in mixture and season with salt and pepper. Grill until tender. Set aside to cool for a few minutes and then rough chop. Add parsley to mushrooms.
Toss bread in EV olive oil. Grill for a minute on each side.
To assemble: place a small spoonful of hazelnut butter on toast and top with a small dollop of mushrooms. Garnish with fresh thyme leaves.