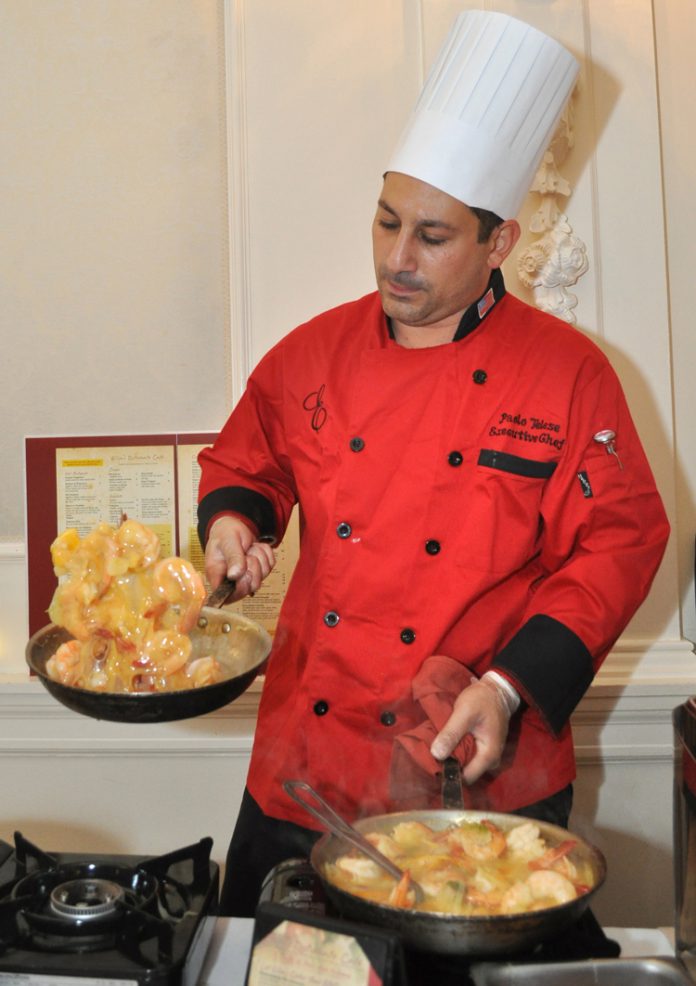 Chef Paolo Telese, a graduate of the Culinary Arts Institute, developed his "hands on" understanding, appreciation and expertise in the preparation and presentation of fine foods during his studies in: Rome, Italy; Paris, France; and Gastaad, Switzerland.

Chef Paolo has been recognized professionally by his peers numerous times, including being selected as the Long Island Food Critics' Chef of the Year. His artistry and ingenuity have been the heart and soul of Elisa's Ristorante Café for over twenty years and has been recognized with Elisa's receiving the Restaurant of the Year Award

But most important to Chef Paolo is the reaction he receives from the guests at his restaurant, and not just spoken reactions, but the joy he sees when they dine there and come back again and again. They delight in having their senses excited as they experience the sights, aroma and taste one normally only experience in Italy. The restaurant's motto is "A taste of Italy close to home", but that does not do true justice to the Chef's many talents which go far beyond his preparation of Italian delicacies and extends too many other cultural dishes. Whether he is preparing his version of an Italian classic or putting his Italian flair on a typical American dish, or visa, the outcome is truly unique and always delectable.

The menu offered At Elisa's ranges from traditional, old-world Italian cuisine to uniquely, imaginative plates exclusive to Elisa's. Chef Paolo is truly a food fanatics! His commitment to the restaurant and food industry and creating unique creations is unwavering and rewarding, to him and to those who dine at Elisa's.

Chef Paolo is always creating new dishes to satisfy his creative side. He is constantly fine-tuning different exotic dishes in his quest for the perfect dish and also to elevate the dining experience for his guests. He takes great pride in daring to combine top-quality ingredients, sometimes seemingly unlikely, to produce a variety of tastes that complement each other.