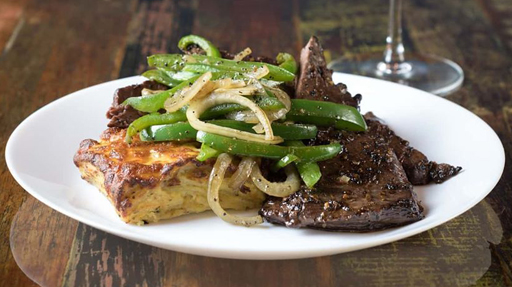 Critically acclaimed newcomer to the Huntington Village restaurant scene, Babalu quickly developed such a local following that it wasn't long before they outgrew the modest space which housed their popular Cuban Mediterranean bistro. They recently finished the long anticipated expansion and remodeling of their restaurant when current events forced all eateries to close their dining areas to the public.
Chef-owner Alan Gotay, known for taking traditional Cuban dishes and putting his own twist on them, has pivoted to a take-out and delivery model to satisfy the cravings of his loyal following. His passion for inovation and talent for sourcing the freshest local ingredients has his patrons coming back for more time and time again.
Babalu was in our cross hairs as a restaurant we were about to review and as luck would have it we will have to wait a little bit longer to taste some of Chef Gotays newest creations. By all means, if you haven't tried some of their signature dishes this is the perfect time to enjoy them in the comfort of your home.
Babalu has really ramped up their to-go game with take-out and delivery available Tues-Sun from 1pm-8pm so patrons can experience their cusine for either lunch or dinner.
TAKE-OUT & DELIVERY Available
Tues-Sun 1 – 8pm
15% off ALL Called-in Take-out orders!
LUNCH SPECIALS 1-4 PM:
*Buy one – Get one sandwich half-off
*Soup or salad & half a sandwich for only $10!
DINNER SPECIALS:
Meal Kits: $59 – choice of two rice dishes, two apps & one side
Choose two dishes: Picadillo, Ropa Vieja, Pernil, Bacalao or Roasted Chicken
Paella Party Night: Friday & Saturday Night – $58!
Paella-for-2 AND a bottle of wine (call us for the list of select wines)
Free delivery within five miles (must call in) ~ Bottled Beer, Wine bottles,
Full Menu available ~ DoorDash, UberEats & Curbside pick-up available!
*Call for daily specials*
Click here to view their dinner menu
Click here to view their dessert menu
Click here to view their wine menu
Address
Babalu Cuban Mediterranean Bistro
631.683.4666
286 New York Ave
Huntington, NY 11743