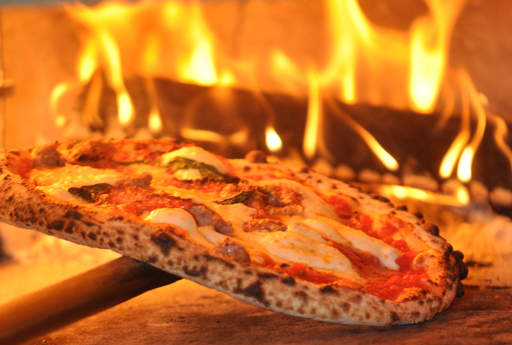 Naples, Italy native, NYC Chef Pasquale Cozzolino, 38, lost an astounding 94 pounds and 12 inches off his waist eating a 12-inch Neapolitan Margherita pizza daily. He supplemented it with fruit, salad, veggies, fish and even the occasional glass of red wine, which is indeed part of the Mediterranean diet.

Neapolitan-style pies – the kind served by Red Tomato – are not your typical New York pizza. The dough is made from just water, "00 flour" (which is a very finely milled wheat flour from Italy that's essential to traditional Neapolitan pizza), yeast and sea salt with absolutely no butter or lard.

And the toppings are light — fresh sauce made with San Marzano tomatoes – no sugary commercial tomato sauce here – a thin layer of freshly pulled house-made mozzarella cheese and basil with a delicate drizzle of fine olive oil.

The catch is, while most restaurants raise the dough for just six or eight hours, the real secret is in the long 36 hour fermentation process the dough experiences that eats away much of the natural sugars and leaves healthier complex carbs, which are easier to digest and help keep you feeling full. It lets you feel satisfied, and because it's only about 500 calories, it's a perfect and fast solution for a lunch or dinner.

"It helps you to stay away from junk food," he says. "When you eat a pizza, you don't need anything else."

Your body breaks long-fermented dough down more efficiently, Like probiotic pills and yogurt, long-fermented breads help promote healthy gut bacteria and digestion which can also aid in weight loss.

Luckily you don't have to travel to NYC to enjoy the health benefits of authentic Neapolitan pizza you just have to follow the amazing aroma of the oak & hickory burning ovens to East Norwich the only place in the world where you can find the famous Red Tomato wood- fired artisan pizza.